We Proudly Serve Authentic & Professional Japanese Ramen
Now Available @ Your Home
Sorry for the inconvenience.
We will pick 5 winners from our Instagram followers every month! Winners can choose 2 ramen kits and we will send it!Please follow us on Instagram! https://www.instagram.com/goemon.ramen/
We are pleased to announce the launch of our new website , along with a new look, we have included some features that we hope will make visiting the site easier and better shopping experience.
JAPAN QUARITY
Secret of flavours
Broth
We make every ramen broth using our own recipe and the most popular tonkostu (pork) broth takes 15 hours to simmer.
Noodles
Our noodles are freshly made by the best ramen noodle specialists in the UK. They are firm and chewy texture and entangled in the broth.
Tare – Ramen Sauce
Tare is the key for giving a bowl of Ramen its deep, rich, distinctive flavour. We customize tare for each ramen to produce the perfect balance.
QUICK & EASY
How to make Ramen Kit at your home
Ready to cook and eat within 10 minutes.
Boil the water and heat up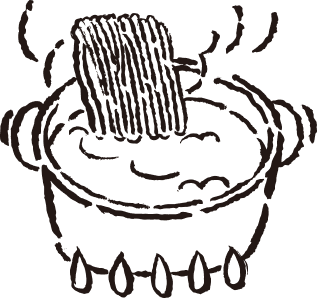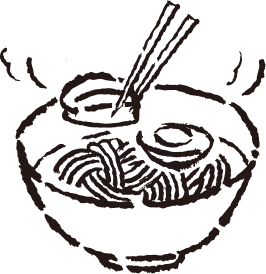 Arrange toppings as desired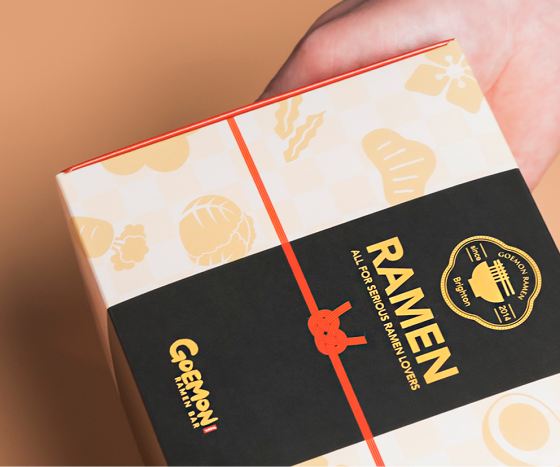 OUR STORY
About Goemon Ramen Bar
Serve Real Japanese Ramen in Brighton since 2014
We are committed to the detail to make the best possible bowl of ramen that make you feel Japan without crossing borders. Making authentic ramen requires a lot of effort but we never give up striving for the best ramen we can make.
Customer satisfaction is the only and best motivation for us.